General Information
Venue
XXV ANNUAL COURSE OF SCHIZOPHRENIA
"DISSOCIATION AND INTEGRATION IN PSYCHOSIS"

Hotel Meliá Castilla - Auditorio
Calle del Poeta Joan Maragall, 43 - 28020 MADRID
(before, Calle Capitán Haya)
Ph. +34 91 567 50 00

The Meliá Castilla hotel is located in the modern commercial and financial district of Madrid, parallel to Madrid's main boulevard, the Paseo de la Castellana. Ten minutes from the airport and the IFEMA Trade Exibition Center, a short walk from the Congress Hall and minutes from the historical center of the city. With all the comforts and services excepted of the finest hotels, you will feel at home from the moment you arrive. Ideal for the celebration of congresses, conventions and incentives.
Dates and time tables
Course
November 26th, Friday, from 9 am to 2 pm and from 4 pm to 7.30 pm
November 27th, Saturday, from 9.30 am to 3 pm
Workshops
November 25th, Thursday, from 4.30 pm to 8 pm
Aimed at
Mental Health Care Professionals.
Commercial Exhibition
The Commercial Exhibition will be held at Castilla Room.
Scientific Organizer
Dr. Manuel González de Chávez
President of the Schizophrenia Research, Treatment and other Psychoses Foundation

c/ Príncipe de Vergara 120, 7º C - MADRID 28002
Ph. +34 656 552 145
e-mail: mgchavez.fundesquizofrenia@gmail.com
Languages and Simultaneous Translation
Course: There will be simultaneous translation English-Spanish.
Workshops: The workshops will be in Spanish. No simultaneous translation will be provided.
Registration Fees
Registration Type

Before Aug. 1st, 2021
From Aug. 1st, 2021
From Nov. 15th, 2021

COURSE GENERAL FEE

450 €
525 €
555 €

PSYCHIATRISTS ISPS(1)
AND AEN(2) MEMBERS

400 €
475 €
505 €

PROF. (NON MEDICAL) & PSYCHIATRISTS IN TRAINING

325 €
400 €
430 €

PROF. (NON MEDICAL) & PSYCHIATRISTS IN TRAINING / MEMBERS OF ISPS(1) / AEN(2) & RETIREE

275 €
350 €
380 €

WORKSHOPS

110 €
130 €
150€

(1) International Society for the Psychological and Social Approaches to Psychoses.
(2) Asociación Española de Neuropsiquiatría.

Registration fee includes: access to scientific sessions, documentation, book, coffee breaks and business lunch.
Workshops
Thursday, November 25th, four simultaneous Workshops will be held. The workshops will be in Spanish. No simultaneous translation will be provided.
You can only register for one of them. You must be registered in the course to be able to register for the workshop.

LIMITED PLACES


Accommodation
Information about accommodation at the Meliá Castilla hotel will be available soon. If you need immediate assistance please contact directly to BCO Congresos at the following e-mail address: cursoesquizofreniamadrid@bcocongresos.com
Bibliographic Dossier, Book and Diploma
Those attending will be given a bibliographic dossier, book and diploma on the subjects dealt with and the articles of the participating Professors.
All attendees will receive the Spanish Edition of the book of Warren Larkin & Anthony Morrison "Trauma and Psychosis"
At the end of the course, a Diploma accrediting attendance will be given.
Accreditation has been requested from the Evaluation Agency.
Collaborators



ASOCIACIÓN ESPAÑOLA DE NEUROPSIQUIATRÍA

JANSSEN-CILAG, LUNDBECK
Technical Secretariat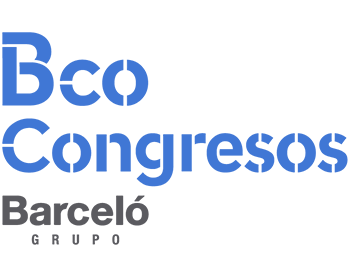 T. 93 882 38 78
cursoesquizofreniamadrid@bcocongresos.com